"They call it Africa we call it home"
from @visiterlafrique
This quote woke me up. It was like a seed that manifested into a trip project that I have been delaying, avoiding, finding excuses for…
I left at 7 years old Cotonou (Benin). I Went to London for a year and a half then grew up in Paris until adulthood I hit adulthood lol.
Came back only at 20 years old, after 13 years the first time with Dad and my sister. It was more a family trip, saying hello to everyone, going home to home. Did not learn a lot about my country but did learn about my family.
In 2017, I decided I am going back on my own.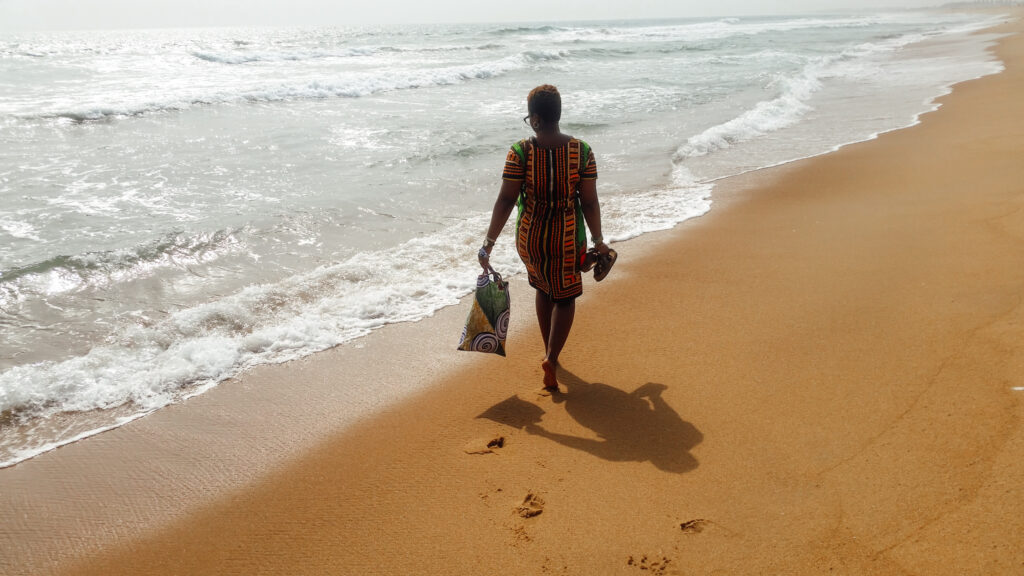 I was determined to start the year 2018 with the sun in Africa no matter what.
I felt quite ashamed to not know my own country, its history, its museum and wanted to see my only grant parent left. Had to fight with my African Dad to let me go on my own. Yes so protective…
Parents want you to be safe and not wander in the unknown. Their narrative is full of fear because they know that Africa is not your usual playground. But at some point, it has to become it. It is part of your Identity.
I did go by myself but on my Dad's terms, he arranges around my plans when he realized that I was determined to do it with or without his approval.
So 01.01.2018 I was on a flight from Paris to Cotonou. The Focus was to reconnect, I felt the need deep inside. And I am thankful I did it, it fed my soul and opens my eyes… It is the first step. 10 days in Benin. I did not do everything I have a plan, I was not that confident and I had black of knowledge and guidance. But I promise myself I will come back and do more, learn more…
Can't wait to share this journey with you guys!!!
Children of the diaspora, if you feel a calling, do it…
Do not let what people say, media, western society blindside you.
Go and see the motherland with your own eyes!
I am going back, every year if possible; for sure! In my ancestor's names!
© 2021 All legal rights are reserved to adukeafrica.com